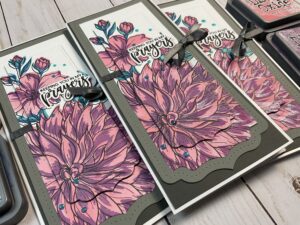 This is where it all begins. Right here, in this spot, we meet here and move forward. But move forward doing what? What's the reason to do it in the first place? There are always other options, why not just choose one of those and keep it simple?
A person with a servant's heart doesn't think like this. Their willingness to go above and beyond at rapid pace to serve those needing assistance is a beautiful scene to watch! When you introduce a concept such as "create it forward " to an individual with a servant's heart, you need only to step back and watch the impact they will have on the community and the world as a whole! 
Where to begin? Meet those in need where they're at and go from there! Take the need and just do it! Make a difference in one life if that's where you need to start. One handmade card, one note, one quilt, one something that makes an impact….. one something that softens another's heart…..one something to make a difference……
These cards were created for several people I support in Womens ministry. I keep adding to their box of cards until there are enough to deliver to them. They get a variety to choose from and I get to create what I enjoy! I let these ladies know that I can create custom cards if needed, all they need to do is ask and I'm in create mode! This is easy to duplicate, anyone can create it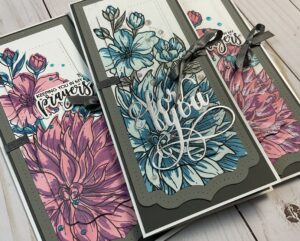 forward in this manner. 
Show your servant's heart and pour into the life of another person! You'll never regret it and they'll appreciate the gesture!!
If you create it forward, be sure to visit our Facebook group and share your story and pictures! Use #CreateitForward….. We may choose your story to spotlight what you're doing!
Now go……be a crafting bug…..Create it Forward!